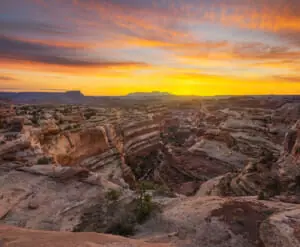 10X your landscape photography with 7 essential steps and a free PDF download to take out shooting with you.
Learn 5 essential composition photography techniques to take world-class photos.
Master complete camera technique for Aperture Priority Mode and learn why it's superior to manual mode in many shooting scenarios.
Use the shutter speed chart, and step by step guide, to improve your long exposures, action shots, night sky photography & more.
Learn the best star photography camera settings, planning techniques, and equipment, with this step by step guide from a pro landscape photographer.
Learn the best ISO photography settings for any shooting scenario. Control image noise & master the photography exposure triangle.