Learn all of the landscape photography equipment I use as a full-time photographer.
I cover my favorite gear, from 15 years of field testing, including:
Cameras
Lenses
Tripod
Video Equipment
Electronics & Computers
Hiking Gear
Scroll down & get started.
---
Page Table of Contents
Use the links below to jump to the gear section of your choice, or scroll down to read them all.
Camera for Landscape Photography
Nikon Z7 + Memory Card: Best dynamic range of any full-frame camera on the market.
I highly recommend this camera to all landscape photographers who expect their gear to perform at the top level and take a beating at the same time.
High resolution allows you to crop half of the image out and still have a printable file.
Tough metal body perfect for mountaineering and backpacking.
All around better camera than the Nikon D8** Series that I shot with for a decade.
Wide Angle Lens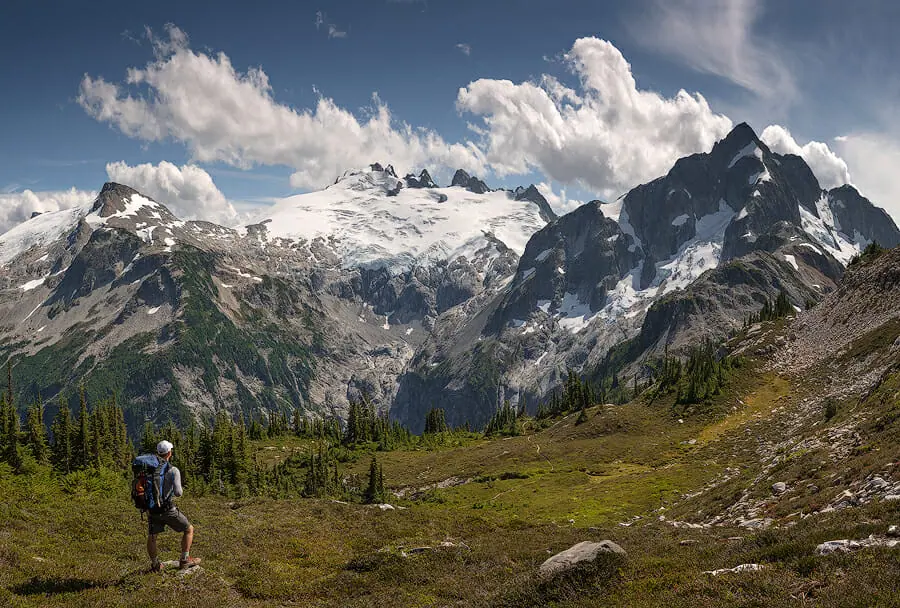 Nikkor 14-30mm f/4 + Circular Polarizer: Sharper & less distortion than the Nikkor 14-24mm that used to be my all-time favorite lens.
At first, I was worried that f/4 minimum f-stop wouldn't do well for night sky photography.
The Z7 has no problem increasing the ISO by an extra stop to compensate.
Telephoto Lens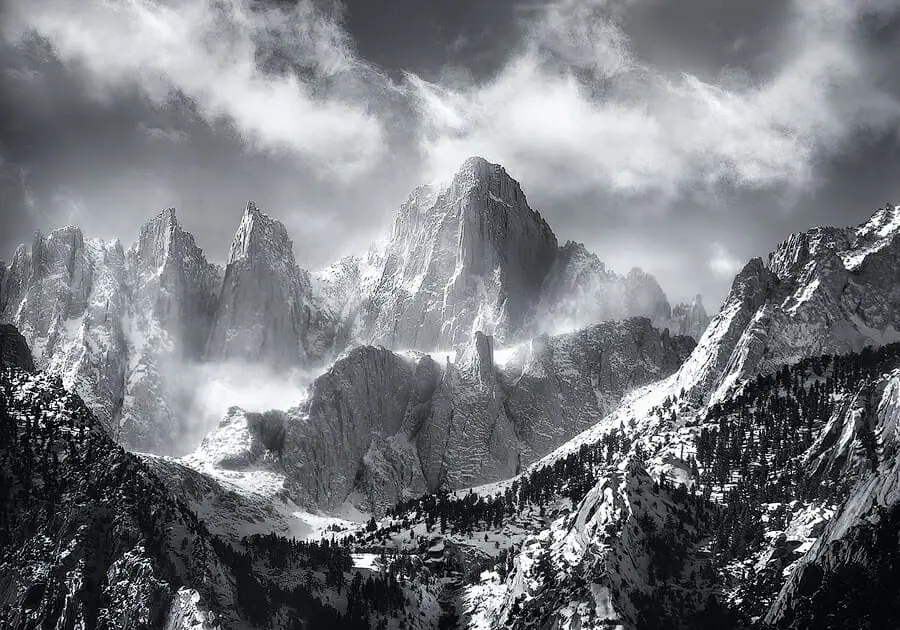 Nikkor 24-200mm f/4-6.3+ Circular Polarizer : Sharp, light & very versatile.
Shooting with large megapixel counts such as the Nikon Z7, I can crop this 200mm lens into 300mm with no loss in image quality.
There is not a reason to carry a 300mm anymore, especially for backpacking & landscape photography.
Tripod, Ballhead & L-Bracket
Feisol Tournament CT-3342 3-Section Rapid Carbon Tripod: I've tested many tripods over the years. This one wins the gold. Hands down.
Light, simple, and very tough.
Ball Head & L-Bracket
Really Right Stuff BH-30 Ball Head with Clamp.
Video & Vlogging Equipment
4K Video & Hiking Films
Nikon Z7 + Rode VideoMic NTG + Windshield for 4K hiking videos, like this one & this one.
Youtube & Vlogging
Go Pro Hero 7 Video Camera: The quality of Go Pro is really good. I use this setup to make all my YouTube Videos.
With the following audio, below, this is my favorite setup ever.
Very compact. Easy to use and great stabilization without a Gimbal.
Audio Setup for Go Pro
The Go Pro in-camera audio is not usable. Don't waste your time!
Go Pro Handle / Stick: This must be used with the audio setup above. If you use it without external audio it's noisy! I like this handle because it's very small and weighs nothing allowing the full camera to fit in my hip pocket on my backpacking bag
Hiking & Backpacking Equipment
Get my Hiking Equipment Checklist & Guide, which includes a free PDF to go along with it.
This will teach you everything I know about backpacking & living in the wilderness.
Computer Equipment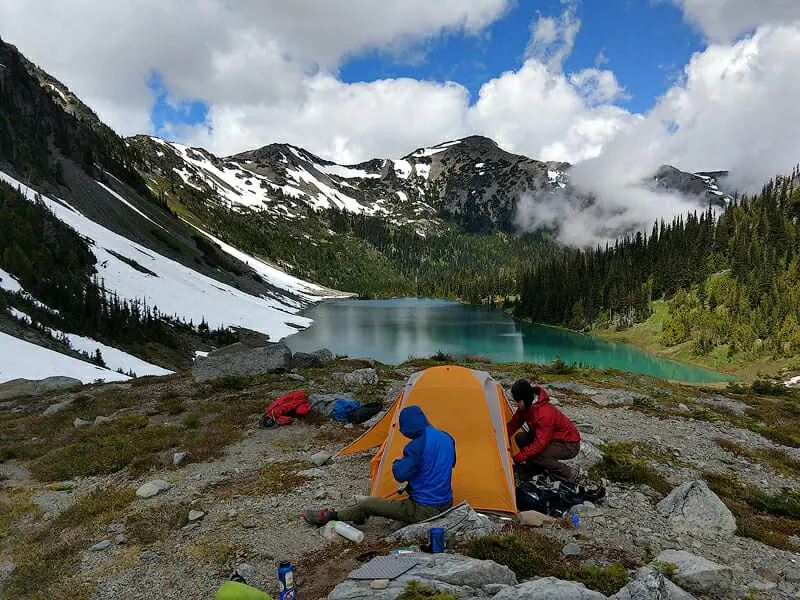 2020 Apple iMac with Retina 5K Display, with:
Processor: 3.8 GHz 8-Core Intel Core i7
Memory: 128 GB 2667 MHz DDR4
Graphics: MD Radeon Pro 5700 XT 16 GB
Hard Drives & Essentials:
Batteries, Power & Charging

Vehicle Power & Charging Equipment
Backpacking & Hiking Power